News
Thursday, November 3, 2022 4:48 PM
NOVEMBER EDC GENERAL MEMBERSHIP MEETING THIS SATURDAY!
This is the home stretch!

Come join us for textbanking, calling, and generally organizing to KEEP THE PRESSURE ON to get out the vote through Tuesday! See you there!

10:30am
Escondido Chamber of Commerce
720 N Broadway, Escondido
---
Thursday, October 13, 2022 2:57 PM
Endorsed Candidates And Issues
1) Patricia Guerrero- YES
2) Goodwin Liu- YES
3) Martin J. Jenkins- YES
4) Judith McConnell- YES
5) Truc T. Do- YES
6) Michael J. Raphael- YES
VOTE NO on the remaining 9 judges on the ballot.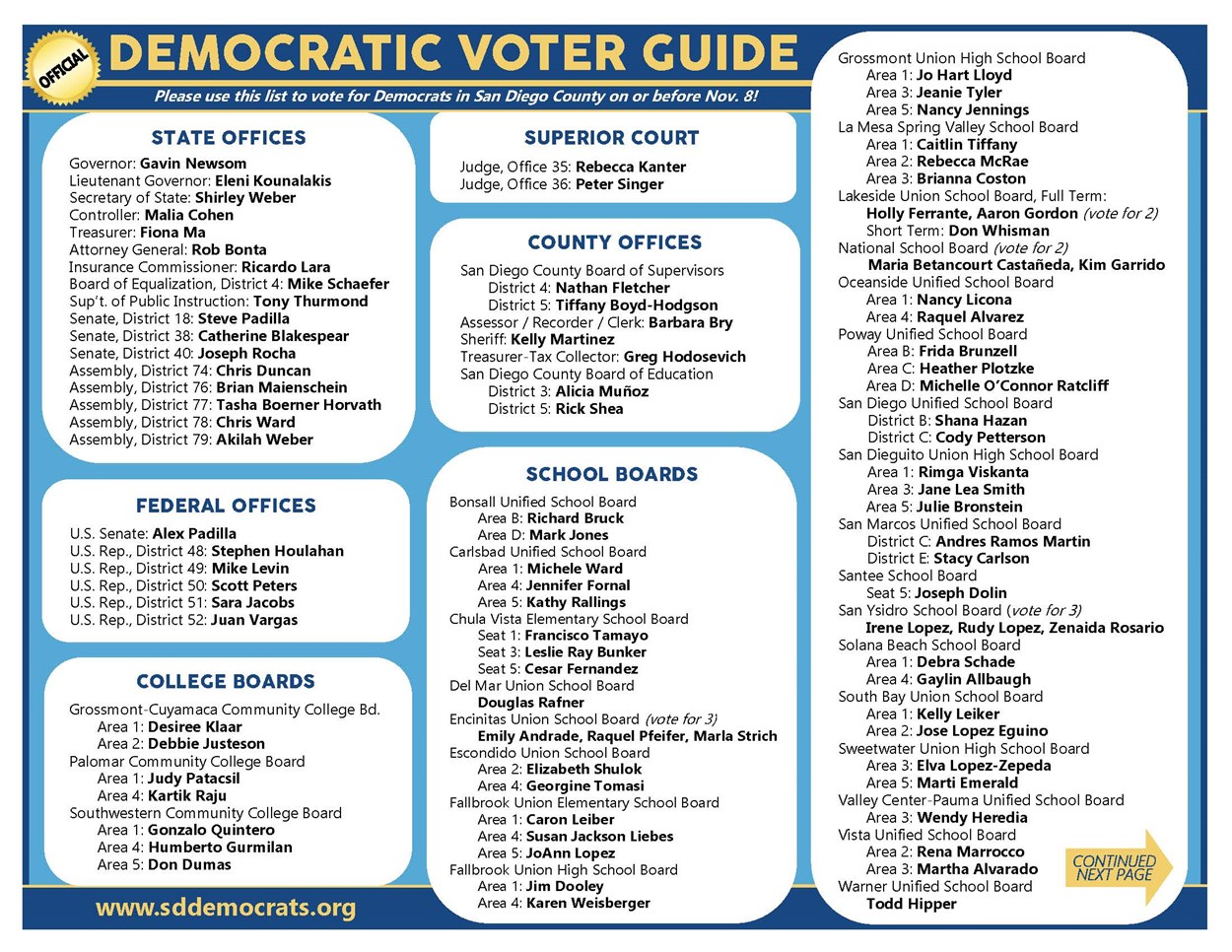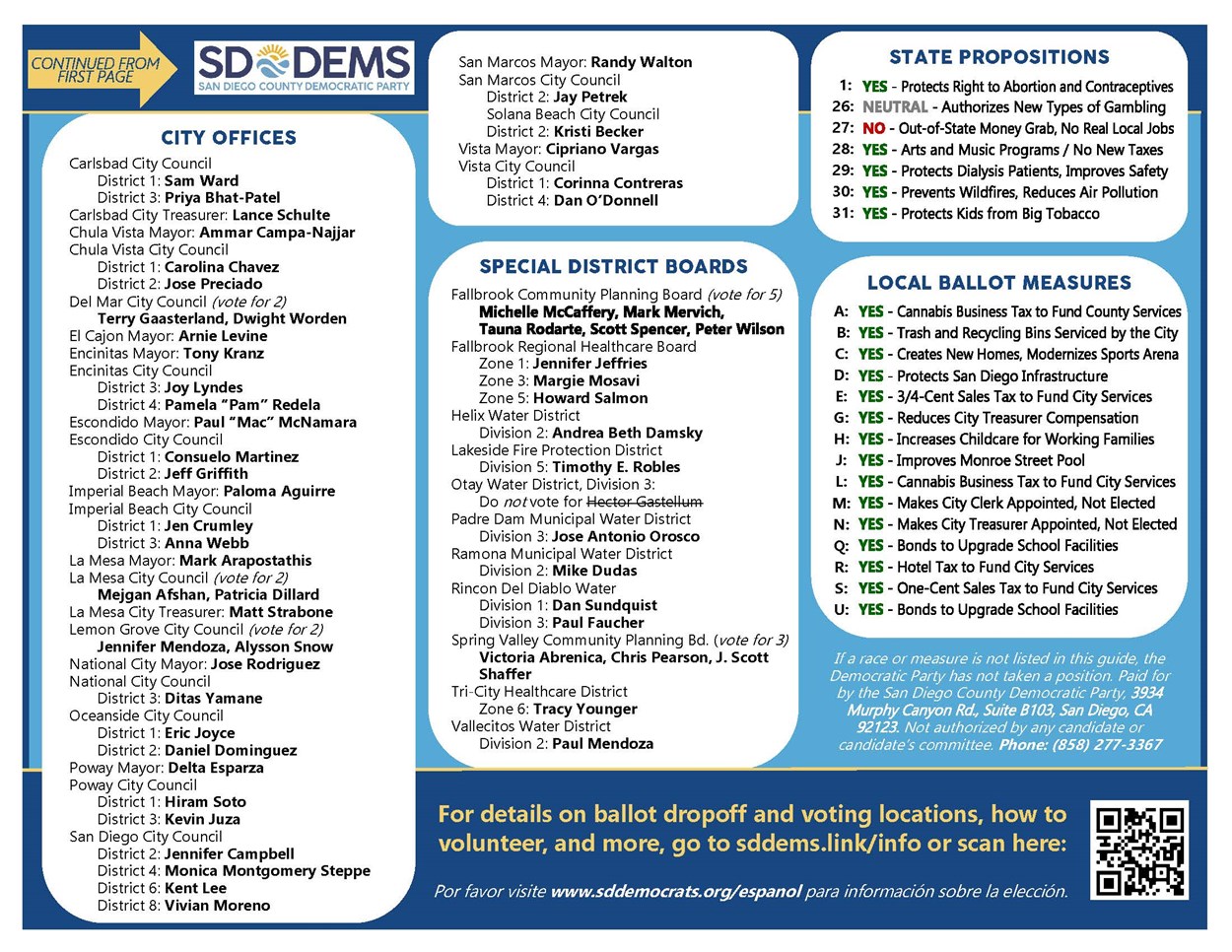 ---
Sunday, October 2, 2022 6:19 PM
EDC General Membership Meeting, Saturday, October 8th
Add your news We'll be meeting in person at a new venue--The Escondido Chamber of Commerce!

There will be no Zoom meeting.

We'll be covering the individual Propositions on the ballot, and very importantly, ELECTING NEW OFFICERS.

Following the meeting, we'll call for a day of action--one big push to canvass for all north county Democratic candidates.

Hope to see you there!
here.
---
Thursday, September 8, 2022 6:12 PM
Applebee's Breakfast of Champions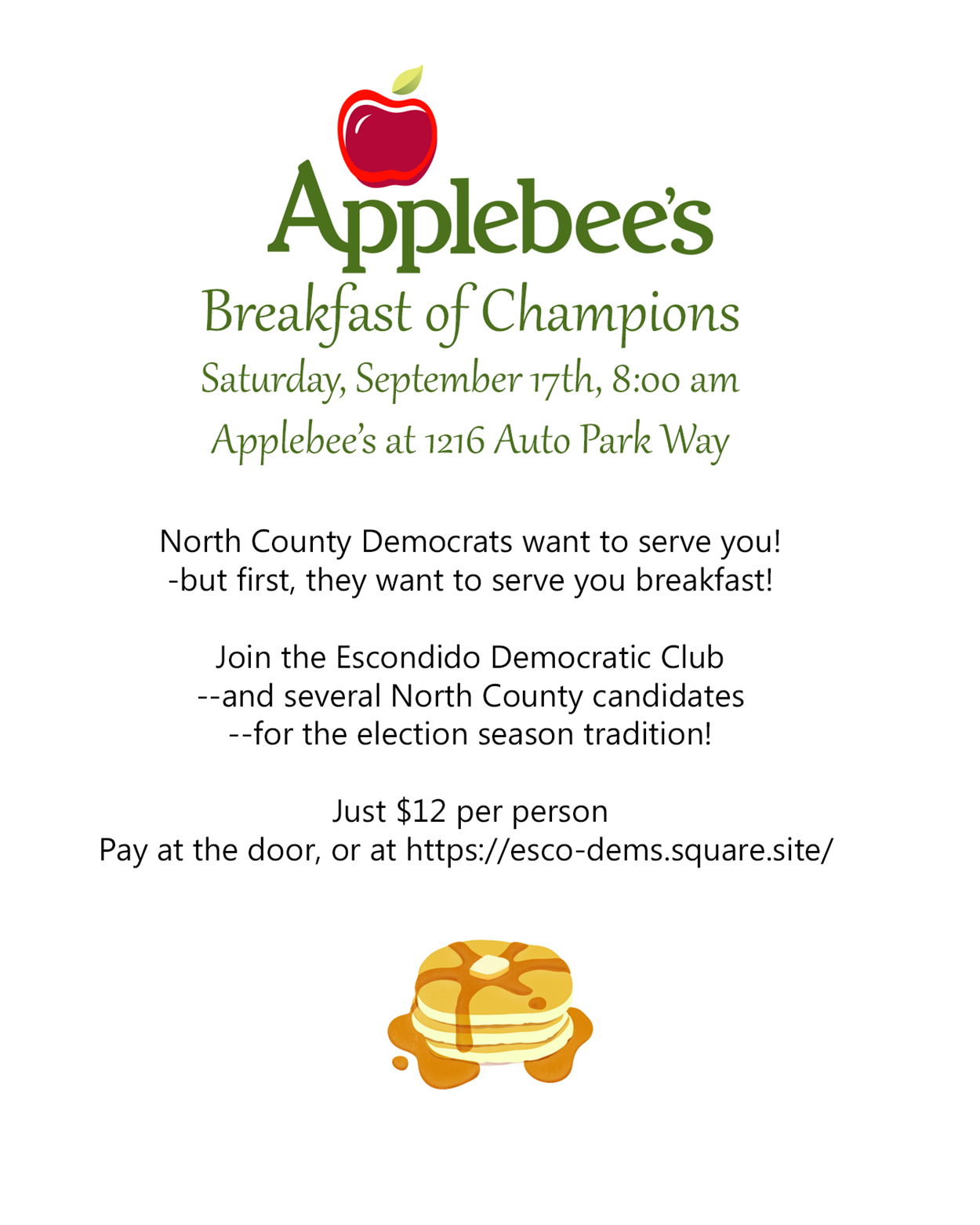 Add your news summary here.
---
Friday, September 2, 2022 9:01 PM
EDC General Membership Meeting Saturday, September 10th
Saturday September 10th, EDC Membership Meeting will be held in person in the Oak Room at the Park Avenue Community Center, 210 E Park Ave, Escondido, from 10:30am-12:00pm.

Featured Activities: The meeting will be followed by numerous campaign volunteer opportunities, including: postcard writing, textbanking, phonebanking, and canvassing.

This is a hybrid Zoom/In Person meeting--if you're a paid member, stand by for a Zoom link in your email!

See you then!