Thursday, May 10, 2018 9:21 PM
This Saturday-EDC Meeting then Mother's Day Canvass and Potluck for Ammar!
After our membership meeting this Saturday, head over to the Escondido Democratic Campaign office at 105 E Grand and participate in the Mother's Day canvassing for Ammar Campa-Najjar for the Congressional 50th, followed by a potluck. Click here for more details.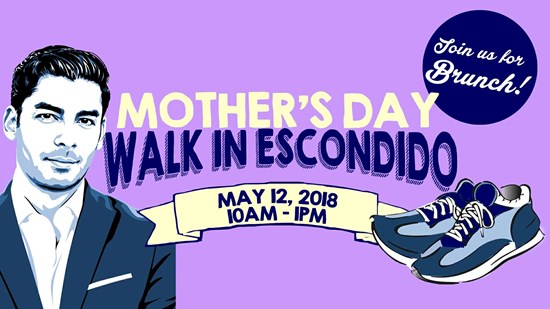 ---
Monday, April 2, 2018 10:09 PM
Gear Up for the June Primary at our May 12 Membership Meeting
A crucial primary election is coming up on June 5. Come to our next membership meeting to hear from Jessica Hayes, Chair of the San Diego County Democratic Party, and to learn how you can help elect Democrats this June and November.
Visitors are welcome!
Saturday, May 12, 2018
10am to Noon
Park Avenue Community Center
210 E. Park Avenue, Escondido
---
Tuesday, February 6, 2018 10:51 AM
Your Help is Needed! Escondido Democratic Campaign Office Events
Come visit the Democratic Campaign Office at 105 E Grand Avenue in downtown Escondido, and help our endorsed Democratic candidates get elected!
Canvassing and phone-banking for Ammar Campa-Najjar (50th Congressional District) is happening every day until the June 5 primary. Ammar must finish in the top two in order to make it to the November General Election.
Monday-Thursdays, 4-8 pm
Saturdays 10am-2pm and 3pm-6pm
Sundays 2-5 pm
Contact field@campacampaign.com or visit campacampaign.com for more information.
---
Tuesday, February 6, 2018 10:34 AM
Join Us at the May 20 Escondido Street Fair
The EDC will have a booth again at the Escondido Street Fair on May 20th, and we need volunteers! This is a great way to remind people about the June 5 primary and show that there is an active Democratic group in Escondido. E-mail us at escondidodems@gmail.com if you can help.
---
Monday, January 29, 2018 8:29 PM
Local Candidates Endorsed
Thanks to everyone who came to our meeting March 10 and participated in our local candidates endorsement vote. We are pleased to announce that the Escondido Democratic Club has endorsed the following candidates:
CA State Senate District #38: Jeff Griffith
Escondido City Council District #1: Consuelo Martinez
Escondido City Council District #2: Vanessa Valenzuela
Escondido Mayor: Paul McNamara
See our 2018 Elections page for a full list of EDC endorsements.